Office Systems Built for Business
Companies that demand quality office build-outs in the Chicago area trust Interior Systems to do it right the first time, on time and on budget.
Fast Project Turnaround Time
Put our build-out team of designers and contractors to work for you and get your project defined, planned, permitted and completed within your desired timeline.
Individual Project Approach
No matter how many build-outs we complete, every project is different and receives the dedicated leadership to every detail in order to ensure project success.
Why choose us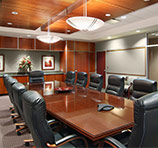 The thought of remodeling can be extremely stressful, especially when you are moving around dozens of people in order to accomplish the project. By working together, Interior Systems can help minimize the stress that accompanies such an undertaking.
Our expertise, along with our professional team, will help make the transition efficient and as painless as possible.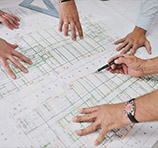 Project management is crucial for the success of any project, especially remodeling and buildout. Our teams provide clients with guidance in everything from material selection to design options for your organization. We put our years of "lessons learned" to make sure common pitfalls are avoided and your budget maximized.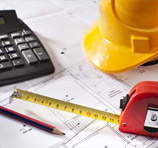 At Interior Systems, our mission is to build long-term relationships with all of our clients by providing them with the Quality construction they deserve, the excellent Customer service they desire, and the Dependability they can count on, all at a fair and market competitive price.
When you are prepared for the process the process is far more enjoyable – we will help you be prepared.
---
Top Causes of Commercial Construction Delays
Not Fully Understanding the Building Permit Process
80%
Selection of Final Finishes
40%
Not Ordering Long-lead Time Items
50%
Financial Issues / Poor Estimation
90%
Changes in Scope of Work During Construction
60%
Poor Communication Between Parties
70%
We had a great experience with Dave and his team from start to finish. We found the entire team very professional and they took great pride in their work to achieve perfection. The project was overseen closely by the project manager and all calls and emails were answered promptly. They came every day, on time, and finished within the planned timeline. What more could I have asked for? We are very happy and would highly recommend Dave and his team.
Lisa R
I just wanted to send you an "official" thank you for the renovation work that Dave and his team recently completed. It was the first time we needed services that would encompass such a broad range of activities, from cleaning and repair to design and construction. The project was well organized and we were always informed of key activities. We were extremely pleased with every aspect of the project, including the communications and timeliness. We will gladly recommend your company to others needing your services.
Fran S
As with any remodeling project, unexpected issues and problems arise. How the contractor deals with those issues is the true mark of their professionalism. With our remodel, we encountered major issues which were addressed, discussed, and handled in a calm and confident manner. I would recommend Dave and his team for any of your upcoming projects. You'll be pleased with the outcome, as well as the process.
Carl M
Their attention to detail and consistent level of quality shine through in every aspect of their work.
Ryan E
As a General Contractor, cooperation from our Subcontractors as well as sharing the common goal of satisfying the client is essential to the success of a project. Interior Systems, Inc. has repeatedly proven to be one of those companies.
Douglas Knudsen, President - Knudsen Construction