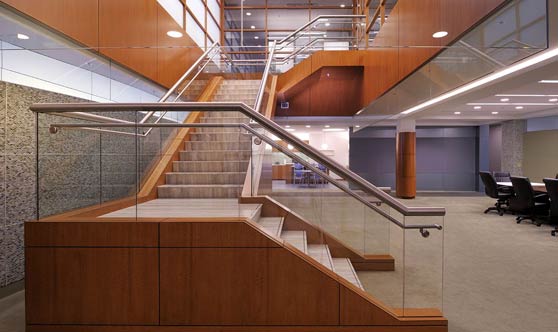 The Build Out Leader in the Chicagoland Area
The thought of remodeling can be extremely stressful, especially when you are moving around dozens of people in order to accomplish your project. By working together, Interior Systems can help minimize the stress that accompanies such an undertaking. Our expertise along with our professional team will help make the transition as painless as possible. A remodeling project should not be something that you regret from the moment you start but rather something you look forward to doing when you have a team you can trust. When you are prepared for the process the process is far more enjoyable – we will help you be prepared.
We understand the commercial build out industry like very few do. Our knowledge and experience makes the difference between on time and on budget versus delays and overruns. Call us today at 630-953-1024 for a free consultation about your requirements or your next project; even if it's just for a second opinion.
---
Our Company's Mission
1
Build Long-Term Relationships
Create a bond with our clients that goes well beyond the client's initial project scope.
2
Always Begin with the End in Mind
Have a clear and concise goal in mind every day so that we know what is needed.
3
Plan, Track, and Manage Every Detail
Details and dedication keeps our drive alive to continuously find new ways to improve.
---
Our Vision & Philosophy
Translate our client's vision into a spectacular work place
We are 100% committed to delivering and maintaining our customer's complete satisfaction from initial Design to Move In Readiness, and every detail in between.
We are 100% devoted to our employees and their families as we believe that is the core of what will drive our dedication and produce the ultimate success for our clients.
We believe that if we are 100% pledged to both our clients and our company as a whole we will consistently deliver the high-quality projects we have promised.
---
Why choose us
Fully committed to our customer's satisfaction
We believe in the power of teamwork
Continuous On time and on budget focus
Professionalism at every Step
Experience makes the difference
We are partnership builders
We have a long-term perspective
Respect for the work we do and the people who do it
We following through on our commitments
---
Our Team