Commercial Interior Remodel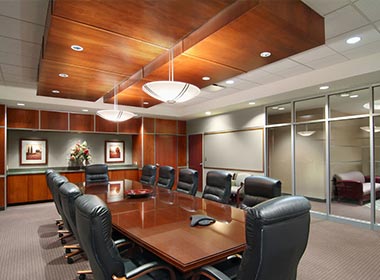 Interior Systems is a full-service interior build-out contractor offering buildout and remodeling services for your new or existing commercial spaces. Whether you are doing a Design-Build project, an interior office remodel, or just a small tenant buildout, we are ready to assist you from start to finish, including:
Complete conference room makeovers
Bathroom upgrades: partitions, tiling, fixtures
Agile workspace environments
Tenant Up fit and Vanilla Box
Law/Healthcare/Finance Offices
With over 20 years of experience in the commercial construction industry, our team of experts understands the challenges of working in the commercial construction environment. Remodeling your existing space while minimizing the interruptions of your day to day operations is the key to making an interior remodel as seamless as possible. We know this cannot be done without proper planning, teamwork, and execution. Our team of experts and professional subcontractors know what is required and they are ready to take on the challenges of remodeling your space.
We will work with you to develop a realistic timeline and budget so that we are all prepared the moment you say "GO"! Once directed to begin, our team will diligently work to complete the project in a timely manner while being respectful of their surroundings, knowing they are sharing this space with you during the remodeling process.